Terms of Service
"360 ACCESSIBILITY GENERATOR" MASTER AGREEMENT
DEFINITIONS
"Agreement" means this 360 Accessibility Generator (360 AG™) Master Agreement, including any amendments, supplements, and/or addenda duly executed by both Parties.
"Application" means the 360 ACCESSIBILITY GENERATOR (360 AG™) application.
"BCS" means Steve Barnes, LLC dba Barnes Creative Studios.
"Client" means the Client so identified in the Terms Table above.
"Confidential Information" means information that is not generally known or used by others and that is treated as confidential, other than Trade Secrets.
"Disclosing Party" means a Party disclosing its own Proprietary Information.
"Effective Date" means the date upon which Client enters into this Agreement.
"Intellectual Property Rights" shall mean any and all rights existing from time to time anywhere in the world under patent law, copyright law, trademark law, moral rights law, trade secrets law, or other similar proprietary rights.
"Party" and "Parties" means BCS and/or Client, the parties to this Agreement.
"Proprietary Information" means Trade Secrets and Confidential Information.
"Receiving Party" means a Party to whom Proprietary Information is disclosed.
"Seats" means the total number of licenses for Application-enhanced Virtual Tours purchased by Client hereunder. This quantity reflects the total number of Client's Application-enhanced Virtual Tours that will, at any given time, be available for viewing and use by Client and Clients' customers, potential customers, or other users. Although this number is static, Client may, at Client's sole discretion, change from time to time which of Client's Virtual Tours are enhanced in relation to a given Seat.
"Third Party" means, whether or not capitalized and whether used as a noun ("third party") or an adjective ("third-party"), any person or entity not a party to this Agreement.
"Trade Secrets" means any and all trade secrets as defined by O.C.G.A. § 10-1-761(4) and/or other applicable law as of the Effective Date of this Agreement.
OVERVIEW & PURPOSE
Barnes Creative Studios ("BCS") produces promotional videos and digital virtual tours and provides related services and software-as-a-service ("SAAS") for a wide variety of clients, including, but not limited to, members of the hospitality, restaurant, and real estate industries. The purpose of this Agreement is to provide the terms upon which Client may access and use the Application via BarnesCreativeStudios.com to make one or more pre-existing Virtual Tours more easily and fully accessible to disabled Internet users. As is explained below, in relation to a given Seat purchased under this Agreement, Client may, at Client's option and at any time during the term of this Agreement, change the particular Virtual Tour that is enhanced by that particular Application Seat (e.g., if Client purchases five Seats and has fifteen Virtual Tours, Client may at his discretion change which five of those fifteen are, at any point in time, enhanced by the Application).
Each Seat purchased by Client shall, through the term of this Agreement, include: access to and use of the 360 ACCESSIBILITY GENERATOR application via BarnesCreativeStudios.com to, at any point in time, enhance one pre-existing Virtual Tour to make it more easily and fully accessible to Client's disabled Internet users; and continuing access to the 360 ACCESSIBILITY GENERATOR application to edit or modify the 360 ACCESSIBILITY GENERATOR-related features of the above-identified pre-existing Virtual Tour (e.g. room labels, script of narration, etc.) or to change which of Client's pre-existing Virtual Tour are enhanced and available at that moment for viewing by Client's customers, potential customers, and other users. Each enhanced Virtual Tour corresponding to a Seat purchased by Client will be hosted by Barnes Creative Studios.
THIS AGREEMENT, UNTIL AND UNLESS AMENDED BY BCS, SHALL GOVERN ALL CURRENT AND FUTURE PURCHASES/APPLICATION LICENSES BY CLIENT WITHOUT THE NEED FOR THE EXECUTION BY CLIENT OF A NEW OR SEPARATE AGREEMENT. IN THE EVENT THAT THIS AGREEMENT IS REVISED OR AMENDED BY BCS, CLIENT WILL BE PROMPTED DURING CLIENT'S NEXT PURCHASE OR TRANSACTION THEREAFTER TO EXECUTE THE UPDATED VERSION, WHICH SHALL THEN GOVERN ALL SUBSEQUENT PURCHASES/TRANSACTIONS UNTIL AND UNLESS THE NEXT OCCURRENCE OF ANY UPDATES OR REVISIONS.
TERMS AND PROVISIONS
1. AUTHORIZATION AND CLIENT RESTRICTIONS
BCS authorizes Client to access and use the Application for a one-year term as provided herein. Each license (aka a "seat") purchased hereunder may be used throughout the term of this Agreement to enhance, at any given moment, one pre-existing Virtual Tour. If Client has multiple Virtual Tours, Client may in his discretion change from time to time the particular Virtual Tour that is enhanced by the Application, so long as a single given Application seat is never used to enhance more than one Virtual Tour at a time.
This authorization is non-exclusive and non-transferable. Furthermore, Client shall not:
(a) Copy, modify, or create derivative works from or improvements to the Application;
(b) Rent, lease, lend, sell, sublicense, assign, distribute, publish, transfer, or otherwise make available the Application to any person, including on or in connection with the Internet or any time-sharing, service bureau, software as a service, cloud, or other technology or service;
(c) Reverse engineer, disassemble, decompile, decode, adapt, or otherwise attempt to derive or gain access to the source code of the Application, in whole or in part;
(d) Bypass or breach any security device or protection used by the Application or access or use the Application by anyone other than by Client;
(e) Input, upload, transmit, or otherwise provide to or through the Application any information or materials that are unlawful or injurious, or contain, transmit, or activate any harmful computer code or other instructions;
(f) Damage, destroy, disrupt, disable, impair, interfere with, or otherwise impede or harm in any manner the Application;
(g) Remove, delete, alter, or obscure any trademarks, warranties or disclaimers, or any copyright, trademark, patent, or other intellectual property or proprietary rights notices from Application, including any copy thereof;
(h) Access or use the Application in any manner or for any purpose that infringes, misappropriates, or otherwise violates any intellectual property right or other right of any third party (including by any unauthorized access to, misappropriation, use, alteration, destruction, or disclosure of the data of any other BCS Client), or that violates any applicable law;
(i) Access or use the Application in, or in association with, the design, construction, maintenance, operation of any hazardous environments, systems, or applications, any safety response systems or other safety-critical applications, or any other use or application in which the use or failure of the Application could lead to personal injury or severe physical or property damage; or
(j) Otherwise access or use the Application beyond the scope of the authorization granted under this section.
2. RIGHTS TO DATA
Client hereby grants BCS a worldwide perpetual non-exclusive royalty free right and license to copy, modify, and use any information and data supplied by Client or collected on behalf of Client as necessary for use of the Application by Client and as necessary for BCS to support and enhance the Application, including, but not limited to, the right to use, repurpose, and monetize aggregate data and to create analytical trend data (in anonymous form) that may be shared with or sold to third parties. In no event will any information be disclosed in a manner that allows Client or any individual to be identified by name. Notwithstanding the foregoing, Client acknowledges that Client's name may appear in a list of BCS Clients for portfolio and marketing-related purposes.
3. FEES; PAYMENT TERMS
Client shall pay BCS the fees specified at check-out and agrees that all specified amounts, including monthly payments, may be charged against the credit card or other banking information provided by Client. All Fees and other amounts payable by Client under this Agreement are exclusive of taxes and similar assessments. Client is responsible for all sales, use, and excise taxes and any other similar taxes, duties, and charges of any kind imposed by any federal, state, or local governmental or regulatory authority on any amounts payable by Client hereunder, other than any taxes imposed on BCS's income. Client shall pay all fees on a timely and complete basis. Client shall make payments to the address or account specified therein or such other address or account as BCS may specify in writing from time-to-time.
4. INTELLECTUAL PROPERTY RIGHTS
All right, title, and interest in and to the Application, including all Intellectual Property Rights therein, are and will remain with BCS. Client has no right, license, or authorization with respect to the Application except for the right to access and use as provided herein. To the extent that, after enhancement by the 360 Accessibility Generator of the subject Virtual Tour, any pertinent Intellectual Property Rights in that Tour vest in BCS, Client shall have a limited, non-transferable, non-sublicensable, worldwide license to use and display the Virtual Tour for so long as all payments due from Client to BCS have been tendered timely and completely. In the absence of such payment, all such rights revert to BCS. Should such reversion occur, BCS reserves the right to terminate all provision of services hereunder.
5. TERMINATION
Either Party may terminate or cancel this Agreement at any time after the expiration of the initial one (1) year Term by written notice of not less than thirty (30) days. Upon any expiration or termination of this Agreement:
(a) All rights, licenses, consents, and authorizations granted by either Party to the other hereunder will immediately terminate;
(b) Client shall immediately cease all use of Application and (i) promptly return to BCS, or at BCS's written request destroy, all documents and tangible materials containing, reflecting, incorporating, or based on Application and (ii) certify to BCS in a signed written instrument that it has complied with the requirements of this section;
(c) BCS may disable all Client access to the Application; and
(d) Client shall pay whatever fees remain due BCS for the remainder of the then current Term.
6. CLIENT REPRESENTATIONS AND RESPONSIBILITIES
Client warrants and represents that: (1) Client owns all right, title, and interest in, or has full and sufficient legal authority to use in the manner contemplated by this Agreement, any materials, marks, data, or other intellectual property furnished by Client to BCS or the use of which is otherwise directed by Client; (2) Client will provide all reasonable assistance requested by BCS in relation to BCS's performance under this Agreement; (3) All materials, marks, data, and intellectual property furnished by Client to BCS or the use of which is otherwise directed by Client are correct and accurate, and the contemplated use by BCS and Client complies with all governing laws, rules, regulations, pertinent contracts and licenses, and other legal obligations; (4) Client has complied and will continue to comply with all laws, rules, regulations, pertinent contracts and licenses, and other legal obligations in relation to its duties, rights, and directives contained in this Agreement; (5) Where applicable, Client will supply on a complete and timely basis to BCS all required information and content; (6) Unless otherwise expressly stated herein, Client assumes sole responsibility for obtaining and maintaining: (a) all required waivers and/or releases for any talent, art, or intellectual property chosen and used in media; and (b) all talent union contracting forms, which Client shall also be responsible for filing with the appropriate union offices, if required; (7) Client's website(s), social media accounts, and other means of distribution or display of the subject Tour will comply with all pertinent laws and regulations and otherwise contain no defamatory or actionable content; (8) CLIENT UNDERSTANDS THAT, CONSISTENT WITH THE DISCLAIMERS BELOW, BCS MAKES NO WARRANTIES OR GUARANTEES REGARDING THE ADA COMPLIANCE OF THE WORK PRODUCT OR CLIENT'S WEBSITE, WHICH COMPLIANCE IS THE SOLE RESPONSIBILITY OF CLIENT; and (9) Client has and will maintain all licenses and permits required for Client's business operations and online presences.
7. CHANGED OR ADDITIONAL WORK
The scope of the work to be performed by BCS is described herein. Any changes or request for additional work or services shall be memorialized in a separate agreement between Client and BCS or otherwise in writing. All changes or edits to any existing accessible presentations are billed at a $99.00 flat fee per change. A change can be multiple items to be edited or changed within the programming of the app at one time. These changes are not to exceed (1) hour of administrative time. Any changes are subject to additional hours billed at $99.00 per additional hour.
8. INDEMNIFICATION/LIMITATION OF LIABILITY
A. Indemnification by Client
Client agrees to indemnify, defend, and hold harmless BCS and BCS's parent, subsidiary, and affiliated companies, subcontractors, and BCS's and their employees, officers, directors, shareholders, licensees, and agents from and against all liabilities, losses, damages, or expenses, which BCS or such other indemnified Party may incur as the result of any claim, suit, or proceeding arising out of or relating to: (i) the nature or use of Client's products or services; (ii) Client's negligence; (iii) Client's breach of any provision of this Agreement; (iv) information, representations, reports, marks, data, materials, or releases including, without limitation, representations, claims, demonstrations, or depictions regarding Client's products or services or Client's competitors' products or services supplied to BCS by or through Client, or which Client approves; and/or (v) risks or restrictions which BCS advises Client of and in relation to which Client elects to proceed.
B. Indemnification by BCS
BCS will indemnify, defend, and hold harmless Client and Client's parent, subsidiary, and affiliated companies, and Client's and their employees, officers, directors, shareholders, licensees, and agents against all liabilities, losses, damages, or expenses, which Client or such other indemnified Party may incur as the result of any third-party claim, suit, or proceeding substantially arising from BCS's grossly negligent, reckless, or willful misconduct and not falling with the scope of the immediately preceding paragraph. BCS SHALL, HOWEVER, HAVE NO LIABILITY FOR OR IN RELATION TO ANY THIRD-PARTY CLAIM, SUIT, OR PROCEEDING ARISING FROM OR RELATING IN ANY WAY TO THE ADA.
C. Limitation of Liability
In no event shall either Party be liable to the other for any incidental, indirect, consequential, special, or punitive damages, or lost profits, goodwill, savings, or use, of any kind or nature arising out of, or relating to the performance, breach, or termination of this Agreement, whether such damage or loss is foreseeable or not, whether that Party has been advised of the possibility thereof or not, and whether such liability is asserted on the basis of contract, tort, or otherwise. IN NO EVENT SHALL BCS'S AGGREGATE LIABILITY ARISING OUT OF OR RELATING TO THIS AGREEMENT EXCEED THE FEES ACTUALLY PAID BY CLIENT TO BCS FOR THE PARTICULAR SOW OUT OF WHICH THE CLAIM AROSE.
D. Third-Party Litigation
In the event BCS is called upon to respond to or assist Client, Client's parent, subsidiary, and affiliated companies, and/or Client's and their employees, officers, directors, shareholders, and/or members in connection with litigation commenced or threatened against any of the aforelisted Client-related entities or individuals, BCS will be entitled to payment for its employees' time and reimbursement of out-of-pocket expenses (including, but not limited to, reasonable attorney fees and all case-related disbursements) for services rendered and/or time spent by BCS in connection with such matters.
9. CONFIDENTIALITY; RETURN OF PROPRIETARY INFORMATION
If the Parties have previously executed a separate Confidentiality Agreement that they intend to govern their relationship and have attached that separate agreement as an exhibit hereto, that agreement shall control, and no portion or provision of this Paragraph 9 shall have any force or effect. Otherwise, the following provisions shall apply:
In the performance of this Agreement, either Party may disclose to the other certain Proprietary Information. Both Parties acknowledge and agree that Proprietary Information (including, without limitation, all Intellectual Property Rights inherent therein) will remain the sole and exclusive property of the Disclosing Party or a Third Party providing such information to the Disclosing Party. The Receiving Party agrees to hold the Proprietary Information disclosed by the Disclosing Party in the strictest confidence and not, directly or indirectly, to copy, use, reproduce, distribute, manufacture, duplicate, reveal, report, publish, disclose, cause to be disclosed, or otherwise transfer the Proprietary Information for any purpose whatsoever other than as expressly provided by this Agreement. The disclosure of Proprietary Information does not confer upon the Receiving Party any license, interest, or rights of any kind in or to the Proprietary Information, except as otherwise expressly provided under this Agreement. Subject to the terms set forth herein, the Receiving Party: (i) may not disclose Proprietary Information to a Third Party without the prior written consent of the Disclosing Party; and (ii) will protect the Proprietary Information of the Disclosing Party with at least the same degree of protection and care that the Receiving Party uses to protect its own Proprietary Information, but in no event less than commercially-reasonable care. With regard to Trade Secrets, the obligations in this Section will continue for so long as such information constitutes a Trade Secret under Georgia law. With regard to Confidential Information, the obligations of this Section will continue for the Term of this Agreement and for a period of fourteen (14) years thereafter. However, nothing in this Section will prohibit or limit the Receiving Party's use of information if: (i) at the time of disclosure hereunder such information is generally available to the public; (ii) after disclosure hereunder such information becomes generally available to the public, except through breach of this Agreement by the Receiving Party; (iii) the Receiving Party can demonstrate such information was in its possession prior to the time of disclosure by the Disclosing Party; (iv) the information becomes available to the Receiving Party from a Third Party which is not legally prohibited from disclosing such information; (v) the Receiving Party can demonstrate the information was developed by or for it independently without the use of Proprietary Information; and (vi) disclosure is required under applicable law or regulation.
Upon termination of this Agreement for any reason, each Party will immediately return to the other Party, or destroy, all Proprietary Information of the other Party and all copies thereof and will provide the other Party with a signed statement certifying compliance with this paragraph. Notwithstanding the foregoing, neither Party shall be required to return or destroy: (i) Proprietary Information which the Receiving Party requires for its own business records; and/or (ii) backup or archival copies of Proprietary Information which are not readily available for return or destruction (such as Proprietary Information which is stored on backup media that also contains other unrelated information). In the event such return or destruction is not feasible, the Party retaining Proprietary Information will extend the protections of this Agreement to the retained information and limit further uses and disclosures to those purposes that make the return or destruction of the information not feasible. This Section shall survive the termination or expiration of the Agreement.
10. OTHER PROVISIONS
A. Relationship of the Parties
This Agreement shall not be construed to create any employment relationship, partnership, or joint venture relationship. Except as is expressly set forth herein, neither Party shall have the right to enter into any commitment or agreement binding on the other Party without its express, written permission. BCS's performance hereunder is solely as an independent contractor of Client.
B. Binding Effect
This Agreement will be binding upon and inure to the benefit of the Parties, their legal representatives, permitted transferees, successors, and assigns as permitted by this Agreement.
C. Joint Drafting of Agreement
This Agreement represents the combined efforts and input of both Parties hereto, and neither shall be considered the sole "draftsperson" for purposes of any rule of construction against such draftsperson.
D. Headings for Convenience Only
The headings of the paragraphs of this Agreement are for convenience only and shall not be deemed to control the meaning of any paragraph.
E. Assignment
This Agreement and all rights and obligations may not be assigned in whole or in part by either Party without the prior express written consent of the other Party.
F. Force Majeure
Neither Party will be liable for failure to perform any of their respective obligations hereunder if such failure is caused by an event outside its reasonable control, including, but not limited to, acts of God, terrorism, war, or natural disaster.
G. No Waiver
No delay or failure to exercise any right hereunder and no partial or single exercise thereof will be deemed to constitute a waiver of such right or any other rights hereunder. No consent to a breach of any express or implied term of this Agreement will constitute consent to any prior or subsequent breach.
H. Severability & Conflict
If any provision of this Agreement is declared invalid by a court of competent jurisdiction, such provision will be ineffective only to the extent of such invalidity, so that the remainder of that provision and all remaining provisions of this Agreement will be valid and enforceable to the fullest extent permitted by applicable law.
I. No Third-Party Beneficiaries
Except as expressly set forth herein, nothing in this Agreement is intended to confer, nor shall anything herein confer upon any person other than the Parties hereto and their respective successors or assigns, any rights, remedies, obligations, or liabilities whatsoever.
J. Governing Law and Forum
This Agreement will be governed by and construed in accordance with the laws of the State of Georgia without regard to its conflict of laws rules. Any action at law, suit in equity, or other judicial proceeding concerning, relating to, or touching upon in any way this Agreement or the subject-matter hereof, shall be brought, if at all, only in a court of proper subject matter jurisdiction in Fulton County, Georgia. Both Parties acknowledge the right of the specified courts to assert personal jurisdiction in any such action over all Parties and waive and release now and forever any defense to said assertion of personal jurisdiction that might otherwise exist.
K. Entire Agreement
This Agreement (along with all appended exhibits hereto and with any applicable website-related Terms of Use ) represents the entire understanding between the Parties hereto with respect to the subject matter set forth herein, and supersedes all other negotiations, agreements, contracts, commitments, and understandings, whether verbal or written, between the Parties. No modifications, additions, or amendments to this Agreement will be effective unless made in writing and signed by duly authorized representatives of both Parties. In the event this Agreement is translated, the English-language version will control.
L. Notices
Any notice provided pursuant to this Agreement, if specified to be in writing, shall be in writing and shall be deemed given: (i) if by hand delivery, upon actual delivery; (ii) if mailed, on the actual date of delivery as evidenced by a "certified mail, return receipt requested" card; or (iii) if by next day or overnight delivery service, upon actual delivery. All notices shall be addressed and directed as follows:
Pete Wellborn (Attorney for BCS)
Wellborn & Wallace, LLC
1218 Menlo Dr. NW, Suite E
Atlanta, GA 30318
E-mail: pete@wellbornlaw.com
For Client:
To the individual executing this Agreement via the contact information set forth above.
M. Additional Representations and Warranties
Each Party hereby represents and warrants that such Party's execution and performance of this Agreement does not: (i) conflict with or result in a violation or breach of any contract or obligation to which such Party is a party; and/or (ii) result in a violation of any laws applicable to such Party. Each Party warrants that its services provided hereunder: (i) will not infringe any rights of third parties; (ii) will be performed by careful, efficient, and qualified workers and in a professional and workmanlike manner, and that the services will conform to the applicable requirements and specifications and to the standards applicable in the field or industry; and (iii) will be produced and supplied in compliance with all applicable federal, state, and local laws, orders, rules, and regulations.
N. Equal Opportunity
In connection with its performance hereunder, BCS agrees not to discriminate against any employee or applicant because of race, religion, sexual orientation, color, sex, national origin, age, disability, or any other factor protected by federal, state, or local law.
O. Counterparts; Electronic Delivery
This Agreement, and any amendment hereto or waiver hereof, may be signed in counterparts, each of which will constitute an original, and all of which together will constitute one and the same instrument. Any signature may be delivered by PDF or other electronic means, which will have the same effect as an original signature.
P. Attorney Fees
Should any litigation or other legal proceeding be commenced between the Parties concerning their rights or obligations under this Agreement, the Party substantially prevailing in such litigation or arbitration shall be entitled, in addition to such other relief as may be granted, its reasonable attorney fees and costs.
Q. Publicity; Disclosure of Association
All media releases, public announcements, and public disclosures by either Party, or their representatives, employees, or agents, relating to this Agreement or the name or the logo of the other Party, including, without limitation, promotional or marketing material shall be coordinated with and approved by the other Party in writing (e-mail form acceptable) prior to the release thereof. Notwithstanding any provision to the contrary, either Party may make disclosures relating to this Agreement or the name or the logo of the other Party without consent as required by legal, accounting, or regulatory requirements beyond the reasonable control of the releasing Party, and further, in the case of BCS, BCS may make disclosures relating to this Agreement or Client's name or Client's logo in BCS's general representative lists or roster of clients, and success stories, award shows, or case studies.
R. Survival
The rights and obligations of the Parties hereto which by their nature must survive termination or expiration of this Agreement in order to achieve their fundamental purposes shall survive any termination or expiration of this Agreement.
S. Where Executing Individual/Entity is Separate from Client
If the individual or entity executing this Agreement is not an employee or officer of Client (i.e., if said individual or entity is an outside agency or contractor of Client), the executing entity/individual expressly warrants, represents, and guarantees that he/it has the right and authority to enter into this Agreement on behalf of Client; that he/it has the right and authority to bind Client to the duties and responsibilities set forth herein; and that Client will fully and faithfully perform said rights and duties hereunder and will not otherwise breach this Agreement.
T. When Contract Formation Occurs
Once executed by Client, this Agreement shall represent an offer to BCS. No binding agreement shall be deemed to have arisen until and unless BCS expressly acknowledges said acceptance in writing (whether hardcopy or e-mail, either of which is acceptable).
U. ADDITIONAL DISCLAIMERS
THE WARRANTIES AND REPRESENTATIONS SET FORTH IN THIS AGREEMENT ARE THE ONLY WARRANTIES AND REPRESENTATIONS MADE BY BCS. BCS HEREBY DISCLAIMS ALL OTHER WARRANTIES OF ANY KIND, WHETHER EXPRESS, IMPLIED, OR STATUTORY, INCLUDING ANY IMPLIED WARRANTY OR CONDITION OF MERCHANTABILITY AND/OR FITNESS FOR A PARTICULAR PURPOSE. THIS DISCLAIMER INCLUDES, BUT IS NOT LIMITED TO, ANY WARRANTY OF ADA COMPLIANCE AND/OR WCAG 2.0 COMPLIANCE OF ANY SPECIFIED MEDIA OR OTHER WORK PRODUCT. THIS DISCLAIMER SHALL APPLY TO ALL ASPECTS OF THIS AGREEMENT AND ANY OTHER AGREEMENTS BETWEEN CLIENT AND BCS AND TO ANY OTHER PROVISION OF SERVICES BY BCS TO OR FOR THE BENEFIT OF CLIENT.
V. ADDITIONAL STATEMENT REGARDING THE ADA, AND WCAG
The Americans with Disabilities Act ("ADA") prohibits discrimination on the basis of disability in "places of public accommodation." 42 U.S.C. § 12182(a). An important current, unresolved issue centers upon the extent to which company websites fall within the scope of the ADA. Some courts, along with the Department of Justice, have taken the position that certain company websites are covered by the ADA and must accordingly be accessible to people with various disabilities. Website accessibility can involve a wide range of disabilities, including visual, auditory, physical, speech, cognitive, language, learning, and neurological. Accessibility issues involve both static website content and interactive or multimedia features and presentations. There are, however, no definitive or comprehensive governmental rules, the compliance with which guarantees an ADA-compliant website. The safest and most prudent course for companies that are otherwise subject to the ADA is the implementation of a web presence that complies with Version 2.0 or higher of the World Wide Web Consortium's ("W3C's") Web Content Accessibility Guidelines ("WCAG"), which have been adopted by the Federal government for its own websites. (See https://www.w3.org/WAI/standards-guidelines/wcag/). Especially given the gray and evolving nature of the ADA/website issue, Barnes Creative Studios cannot guarantee the compliance of any particular Virtual Tour, even after enhancement via the Application pursuant to this Agreement.
IT IS CLIENT'S RESPONSIBILITY TO MAKE ITS OWN DETERMINATIONS AND OTHERWISE TO ENSURE THE COMPLIANCE OF ITS ONLINE MATERIALS. WE WILL PROVIDE SAMPLE CODE OF A FINISHED PRODUCT BY REQUEST.
W. NO LEGAL ADVICE
NOTHING IN THIS AGREEMENT, IN ANY WORK PRODUCT PROVIDED BY BCS HEREUNDER, OR IN ANY OTHER DOCUMENT, WEBSITE, COMMUNICATION, OR OTHER STATEMENT OF BCS SHALL CONSTITUTE LEGAL ADVICE. CLIENT SHOULD CONSULT CLIENT'S OWN ATTORNEY TO OBTAIN ADVICE WITH RESPECT TO ANY PARTICULAR LEGAL MATTER RELATING IN ANY WAY TO BCS, THIS AGREEMENT, AND/OR ANY RELATED SOW OR COMMUNICATION. CLIENT SHOULD NOT ACT OR REFRAIN FROM ACTING ON THE BASIS OF ANY COMMUNICATION, ACT, OR OMISSION OF BCS. CLIENT SPECIFICALLY ACKNOWLEDGES THAT CLIENT HAS NOT RELIED UPON BCS IN RELATION TO THE DETERMINATION OF WORK PRODUCT COMPLIANCE WITH THE ADA AND/OR THE WCAG AND THAT CLIENT IS SOLELY RESPONSIBLE AND SHALL HOLD BCS HARMLESS IN RELATION IN ANY AND ALL WAYS TO THE COMPLIANCE/NON-COMPLIANCE OF SUCH WORK PRODUCT.

X. ALL SALES ARE FINAL. THERE ARE NO REFUNDS.
By providing the identifying information above and clicking this box, the executing individual expressly represents and warrants that he/she has read and understands the entire Agreement above and agrees to all terms therein on behalf of Client.
360 Accessibility Generator™
by Barnes Creative Studios™
© 2021 All Rights Reserved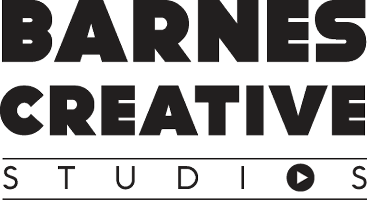 Welcome to the 360 Accessibility Generator by Barnes Creative Studios
The 360 Accessibility Generator (360 AG™) is the patent pending web app that adds accessibility to Matterport virtual tours, other virtual tours including 3D Vista, Kuula, Guide, and more.
Please, create an account to begin creating accessible content with our 360 Accessibility Generator (360 AG™). Once you create an account please email info@barnescreativestudios.com and let us know to contact you so we can discuss the scope of your order.
License for All Virtual Tours:
1 Tour - $12.99 Monthly
10 Tour Block - $10.99 per tour monthly
25 Tour Block - $9.99 per tour monthly (Save 15% paying annually)
125 Tour Block - $8.99 per tour monthly (Save 15% paying annually)
*Includes hosting, backups, maintenance, system support, and software updates as required.
Our Full-Service production solution (Matterport & Other Virtual Tours) offers you a hands-off option for our team to do it all for you:
"Writing for Accessibility" Implementation: starts at $199/hour -- $99 each additional hour
*Includes writing, content validation, programming, QC, user-testing, and full system implementation.
*Hours will vary based on your unique project scope and complexity.
*A formal quote will be provided once we have a full understanding of the work effort required for your project.
============================================
360 Accessibility Generator (360 AG™)
by Barnes Creative Studios™
© 2021 All Rights Reserved